Does '007 Legends' have the worst Bond game cover art ever?
It was first
leaked early
by Microsoft's Xbox Marketplace website, and fans quickly dismissed it as an early concept or mock-up, but now it appears that the box artwork for the upcoming James Bond videogame '007 Legends' is final.
The cover has a digitally manipulated photo of Daniel Craig from "Quantum of Solace" and three generic shots from "Goldfinger", "Die Another Day" and "Moonraker".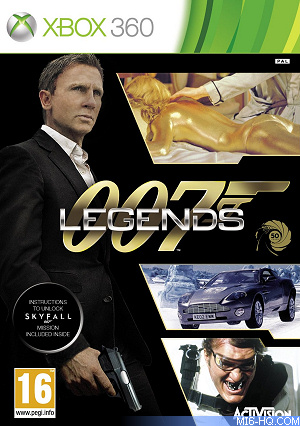 Click here to compare the box art against other 007 videogames.
Discuss this news here...