Daniel Craig out and about in New York City
James Bond star Daniel Craig was spotted out and about in New York City with his wife Rachel Weisz by the tabloids this weekend.
Craig will host Saturday Night Live at NBC studios at 30 Rock in New York City on October 6th, the day after global James Bond day which marks the 50th anniversary of 007 on the silver screen.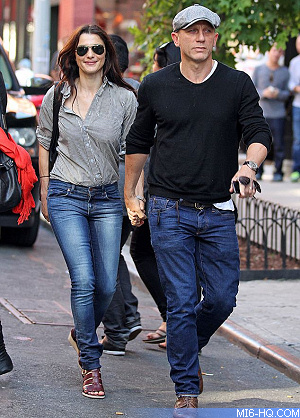 Earlier this week, Weisz revealed she has been dumped from Terrence Malick's latest movie. The actress was edited out of her movie To The Wonder - making her the latest victim of a director famed for leaving some of the biggest names in Hollywood on the cutting room floor. Weisz accepted a role in the film for the chance to work with Malick, the visionary director behind hits like Badlands and The Thin Red Line.
Discuss this news here...