A new look at filming the Turkish pre-titles sequence (photos)
According to the
Daily Mail
, the highly anticipated, action packed "Skyfall" pre-title sequence will emerge from the edit bay at around 11 minutes in length.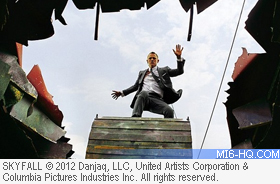 Earlier in the year, the press were on location with 30-year-old stuntman Andy Lister as he threw himself from a 300 foot bridge in Adana, doubling as James Bond.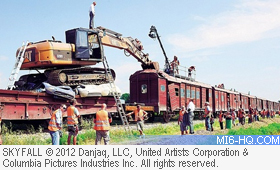 The action unit reportedly practiced for 10 weeks to prefect this very stunt. Bond actor Daniel Craig takes the first few feet of the fall before the professional stunt man takes over.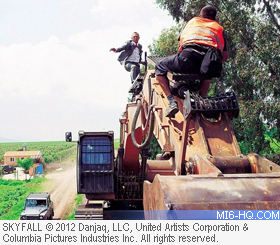 Waiting patiently was part of the game, as Craig's initial drop was filmed a day earlier, and once set up for Lister's part in the process the crew must wait for the natural lighting conditions to match before he can take the leap of faith. Eventually the timing and lighting is right and Lister makes the jump in one take.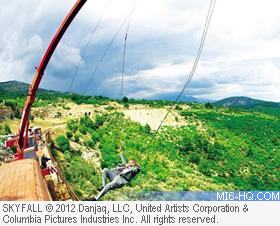 Discuss this news here...