AskMen readers name James Bond 'man of the year'
In a poll to find the most influential man of 2012, who epitomises "what it means to be a man of influence in 2012", James Bond 007, Ian Fleming's fictional spy, came up top.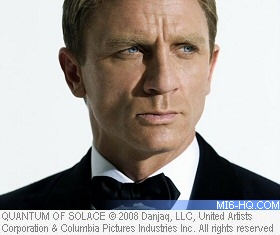 Beating out familiar real world faces and big celebrity names, such as President Clinton and Dark Knight Rises star, Joseph Gordon-Levitt, James Bond rose to the top of the
AskMen
month-long poll.
Reflecting the Gallup polls, perhaps, the current US President Obama narrowly missed the top 10, which stack up like so:
1. James Bond
2. Usain Bolt
3. Bill Clinton
4. Seth MacFarlane
5. Joseph Gordon-Levitt
6. Jimmy Kimmel
7. Elon Musk
8. Frank Ocean
9. Kevin Systrom and Mike Krieger tied
10. Ryan Gosling
Discuss this news here...