007 Bollinger on display at Harrods this month (photos)
Champagne Bollinger appeared for the very first time alongside James Bond in the novel by Ian Fleming Diamonds Are Forever published in 1956: Her Majesty's secret servant could only choose the most british of all champagnes!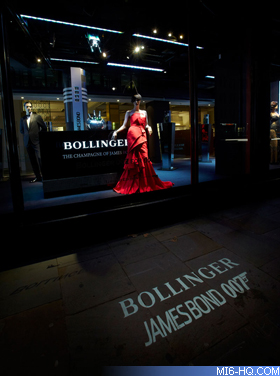 When in 1973 Albert R. "Cubby" Broccoli, one of the producers of the James Bond saga on screen met Christian Bizot, then General Manager of Champagne Bollinger, there began a lasting and unfailing friendship between the two families, which naturally led to a comfortable partnership between these two legendary figures who have a number of values in common: excellence, authenticity, a certain elegance, and even a touch of British phlegm.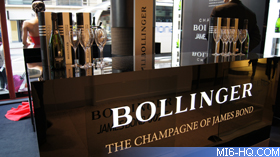 For nearly 40 years on screen, Bollinger, the champagne with an inimitable, uncompromising style, has been James Bond's champagne, a key element in his seductive appeal to the fair sex and a symbol of his oh so British wit and sophistication.
Discuss this news here...