'50 Years of Movie Posters' now available on the Apple AppStore
Celebrating 50 years of James Bond films in style, the James Bond: 50 Years of Movie Posters App was created by DK in collaboration with EON Productions, producers of the James Bond movies.
With a spectacular gallery of posters, from 1962's Dr. No to 2012's Skyfall, the app features a unique collection of Bond images that capture, distil and define the lasting appeal of cinema's most compelling 'super-spy'. The James Bond: 50 Years of Movie Posters App provides a kaleidoscope of imagery that is sure to leave all James Bond fans shaken and stirred.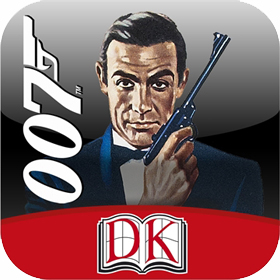 Features:
- 105 posters with captions by Bond expert Alastair Dougall, drawing on insights provided by celebrated Bond film Production Designer Dennis Gassner
- Rare, valuable, sought-after, and unpublished posters from all over the world promoting every Bond film
- Photo gallery featuring posters, teasers, and lobby cards showcasing Bond's incredible 50-year movie history
- Slideshow viewing and the ability to set favourites to view again and again
The James Bond: 50 Years of Movie Posters App is available for £2.99 from the App Store on iPhone, iPad and iPod touch.
Order 50 Years of Movie Posters on iTunes
Discuss this news here...