MI6 Confidential #18 now sold out
MI6 Confidential magazine
has confirmed that issue #18 has now sold out.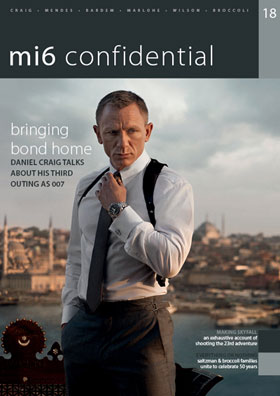 Spurred on by the success of "Skyfall" at the box office, the latest issue - first published in October 2012 to accompany the UK release of the film - has become the publication's fastest-selling.
Collectors who missed out on this issue will now have to scour the likes of Ebay to secure a copy.
Be sure to complete your set of MI6 Confidential back-issues before others sell out. Selective
back issues
are still available to order in limited numbers from the magazine's website.
Discuss this news here...