Australia TV - 'Moonraker' on Seven, Thursday night
Movie:
Moonraker (1979)
Channel: Seven (Australia)
Date: Thursday 3rd January 2012
Time: 20:30
British agent James Bond investigates the disappearance of an Anglo-American space shuttle, which has fallen into the hands of a billionaire megalomaniac intent on world domination. Along the way, Bond has to contend with giant, steel-toothed hit man Jaws, before stowing away on a flight to a space station being used as a colony to breed a genetically 'pure' race.
Cast: Roger Moore, Lois Chiles, Michael Londsdale, Richard Kiel, Corinne Clery, Emily Bolton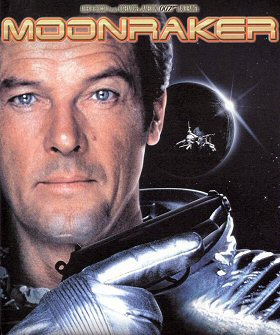 "Moonraker" - MI6 Dossier
Thanks to `StephenClark131` for the alert.
Discuss this news here...