Ocean Royale fragrance launched in Monaco by Bond girl Caterina Murino
Editors from media outlets around the world flew in to Monaco yesterday for the launch of the new 007 fragrance, Ocean Royale. The event, held at the exclusive Chateau Eza high in the hills above the principality was hosted by Caterina Murino who played Solange in CASINO ROYALE and fragrance expert Will Andrews. Ocean Royale "has an invigorating freshness with an underpinning of masculine woods," said Andrews. "It is the essence of Bond's masculine side".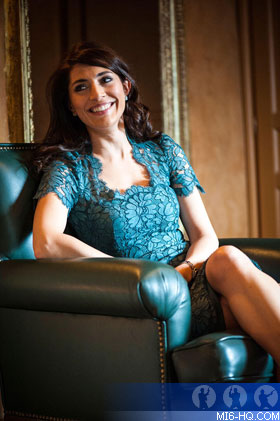 Caterina Murino talked of her time as a Bond actress and the effect it had on her life: "It gave me the opportunity to discover the world," she said. "I was in Bond for two minutes and it completely changed my life."
Discuss this news here...