Pierce Brosnan filming 'November Man' in Serbia (photos)
Former James Bond star Pierce Brosnan returned to the location filming of his upcoming spy thriller "November Man" in Serbia following the
tragic loss of his daughter Charlotte
. Brosnan had left the filming for a week to be at her bedside in London, but returned to Belgrade on Tuesday to pick up the action.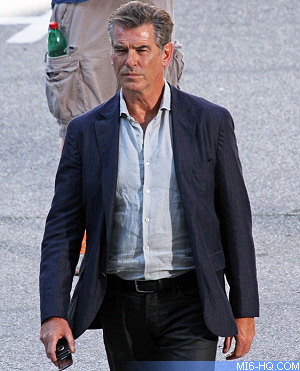 November Man is based on the novel There Are No Spies by Bill Granger, who created the franchise known as "November Man". It stars Pierce Brosnan, Bond girl Olga Kurylenko, Luke Bracey and Bill Smitrovich, with the screenplay being written by Michael Finch and Karl Gajdusek. The film is being directed by Roger Donaldson, known for his most notable works Species, The Recruit and The Bank Job. He previously worked with Brosnan in Dante's Peak. Beau St. Clair once again teams up with Brosnan to co-produce the film.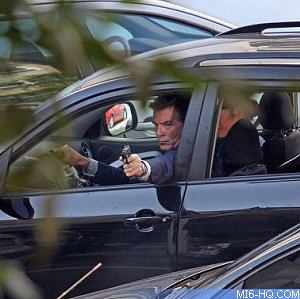 The plot sees Peter Devereaux [Brosnan] as an ex-CIA operative who has been brought back in on a very personal mission and finds himself pitted against his former protege in a deadly game involving high level US Government officials and the Russian president-elect.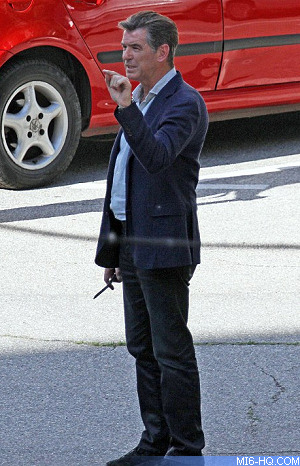 Discuss this news here...