MI6 Confidential 'Octopussy' special signed by Bond Girls available now
It's triple the glamour with this extra special, limited edition of MI6 Confidential #21!
Three leading cast members from the classic adventure "Octopussy" have signed the cover of the latest issue: Sir Roger Moore (James Bond), Maud Adams (Octopussy) and Kristina Wayborn (Magda). This is a very limited first-come, first-served release for these highly collectible autographs. Prices include priority shipping in a protective card-backed envelope.
Choose between two signed editions, one by all three of the cast-members (£143 incl p&p), the other by just 007's girls, Maud and Kristina (£97 incl p&p).
Click here to order online (while stocks last).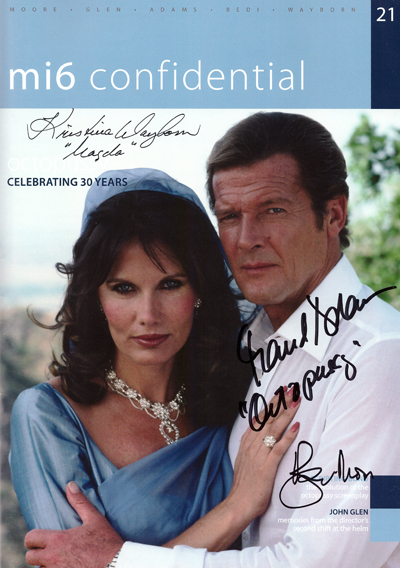 Discuss this news here...