Liz Hurley featured in spy themed advert campaign
The delightful Liz Hurley, model, actress and co-star of the Bond-spoof "Austin Powers: International Man of Mystery", has donned the obligatory spy outfit and starred in a new advert campaign for comparethemeerkat.com.
The 48-year-old Hurley even appears with a Bond standard, the Aston Martin DB5, as part of the promotional campaign.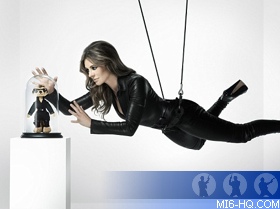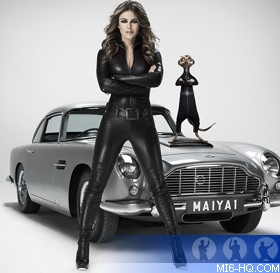 Discuss this news here...