Naomie Harris on the red carpet for 'Mandela' premiere, same night the leader dies
Naomie Harris, who played Moneypenny in "Skyfall" and will continue for at least two more James Bond movies, has celebrated the premiere of her latest film "Mandela: Long Walk To Freedom," on the red carpet in Leicester Square, London.
The royal couple the Duke and Duchess of Cambridge attended the event alongside Nelson Mandela's daughter Zindzi Mandela. The film was selected as the Royal Film Performance of 2013, held at the Odeon Leicester Square.
William and Kate also met a selection of trustees and beneficiaries of the Cinema and Television Benevolent Fund (CTBF), which uses proceeds from the premiere to help film and television employees and their families in times of hardship. The Nelson Mandela Children's Fund, the former South African president's charitable legacy for children, will also benefit from this year's performance.
Harris, who plays Winnie Mandela in the film, wore a stunning black Alexander McQueen gown, and was excited to meet William and Kate. "I have met him several times before and watched him play polo," she said. "He is lovely. He is very down to earth and charming."
For all those involved though, the jubilation of the premiere celebrations will quickly be forgotten as
news broke
that the subject of the biopic, Nelson Mendela, had passed away that same night aged 95.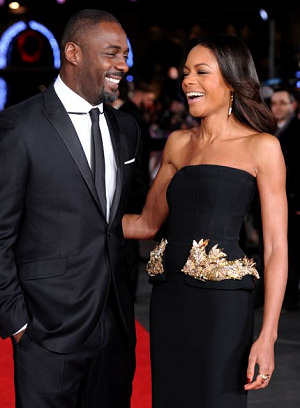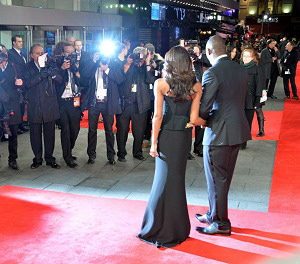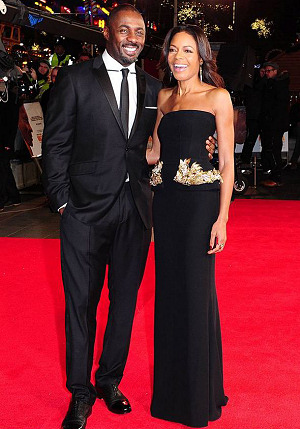 Discuss this news here...