Petrol station seen in 'Goldfinger' set to close after more than 50 years of service
The gas station in Andermatt, Switzerland that was used as a location for Bond's 3rd screen adventure, "Goldfinger", is closing its doors for good this year.
Bond, following Goldfinger and racing Tilly Masterson, slashes the tires on her car and offers the vengeful damsel a lift to the local petrol station to have the local mechanic examine and repair Tilly's car.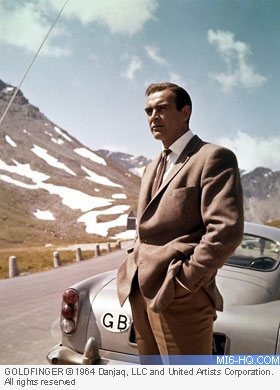 According to
James Bond Lifestyle
, the gas station is owned by the Aurora Hotel, also situated on the same site, and its managers have decided the iconic location is too much to maintain. The site of the gas station is scheduled to become a brand new entrance to the hotel.
Discuss this news here...