Pierce Brosnan celebrates his 61st birthday
Four time James Bond actor, Pierce Brosnan, is celebrating his 61st birthday today.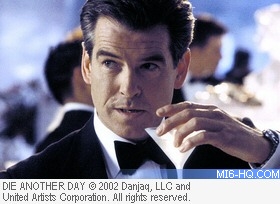 The former 007 star, born in Navan, Ireland, was first introduced to James Bond when he was taken to see "Goldfinger" by his step-father. Since the 1970s, Brosnan has been acting on stage and screen before landing the breakthrough role of Remington Steele in '82 and the James Bond title role in '95.
Click here to read MI6's in-depth Pierce Brosnan Biography
Thanks to `Samuel001 ` for the alert.
Discuss this news here...