Poster revealed for Pierce Brosnan's upcoming 'Survivor' movie
The poster for Pierce Brosnan's upcoming thriller 'Survivor' has been revealed.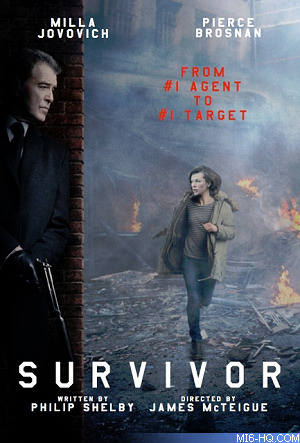 The former Bond star recently completed filming 'Survivor' in Sofia, Bulgaria, alongside Milla Jovovich. The film is about a female foreign service officer in London who tries to stop a terrorist attack planned in New York. The acclaimed James McTeigue (Martix, V for Vendetta) is directing the movie, due for release in 2015
Discuss this news here...