German 'Colonel Sun' artwork by Michael Gillette revealed
Close on the tail of
the artwork MI6 revealed late last month
is some new cover art for the German paperback of Kingsley Amis' "Colonel Sun". Artist Michael Gillette, who covered the 2008 Fleming centenary edition rereleases has continued to contribute stunning artwork for both Fleming and his continuation authors for German publisher Cross Cult. The book is still religiously released under the pseudonym of Robert Markham, even though it is now well known that it was Amis who wrote Bond's first continuation novel.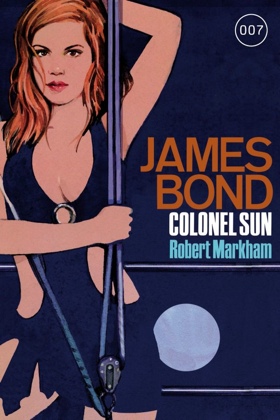 Paperback copies of "Colonel Sun", along with the first John Gardner title "License Renewed", will be published 29th September 2014 in Germany.
Discuss this news here...