007 cars in Leicester Square (photos)
James Bond cars from the film franchise were spotted in Leicester Square recently. Receiving an airing from their time in the basement of the London Film Museum as part of the semicentennial celebrations.
Included amongst the range in the open air display were James Bond's DBS from "Casino Royale" and "Quantum of Solace", Jinx's Ford Thunderbird from "Die Another Day", and the Land Rover Defender from "Skyfall".
Ben Colins, stunt driver of the Craig era was in attendance and stood for photographs with passing fans.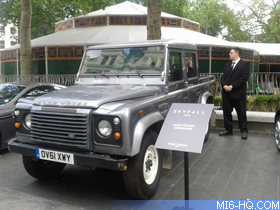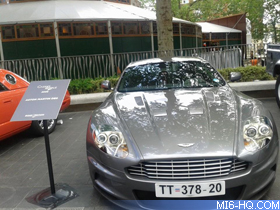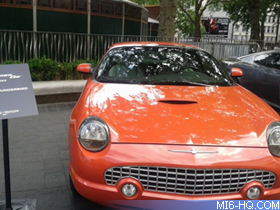 The cars can still be seen at
London Film Museum
Thanks to `barryt007` for the alert and photos.
Discuss this news here...