Full theatrical trailer drops for Pierce Brosnan's 'November Man'
It's master versus protégé in Pierce Brosnan's return to the spy-fi thriller genre in 'November Man'.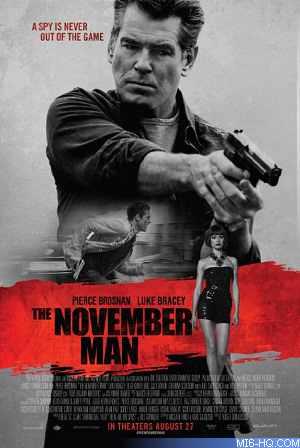 The Irish Dreamtime production that stars the former 007 actor and Bond girl Olga Kurylenko is directed by "The Bank Job" helmsman Roger Donaldson. In the picture, Pierce Brosnan plays a retired CIA agent who is brought back into the fray to deal with a situation cause by one of his protégés. It is based on the novel "There Are No Spies " by Bill Granger.
The film is scheduled for release in the USA on August 27th 2014 and is expected to open across Europe in November 2014.
Discuss this news here...