French actress Lea Seydoux rumoured for Bond 24
Another Bond Girl rumour was floated on the internet today.
Mediamass
claims that Lea Seydoux is up for a role: "The producers have tried to get Léa before, but she has never been available because of other commitments," a source close to the production said about the actress. "The discussions have been going on for some time and they are working out the contract details now."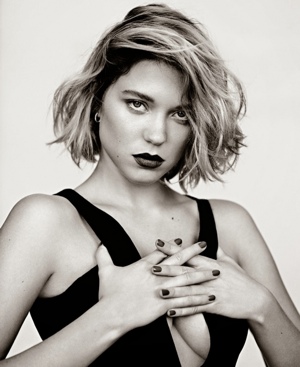 Before 'Blue is the Warmest Color', the 29 year-old French actress was perhaps best known for her role in 'Mission: Impossible - Ghost Protocol'.
Another site carrying the news referenced a rumour back in March claiming to have been tipped off to a casting breakdown, which described the role as "30-40. Attractive, sophisticated, cool and calm secret agent."
Discuss this news here...