'Goldfinger' celebratory screening in Park Ridge, IL next month
What: Goldfinger Screening
Date: September 18th, 2014
Location: Pickwick Theatre, 5 S. Prospect Ave, Park Ridge, IL, USA
Time: 19:30
Price: $7
The Pickwick Theatre Classic Film Series is back in action! Join us on Sept. 18 when we kick off our second season with a 50th anniversary screening of 1964′s Goldfinger. It will also include live prelude music by organist Jay Warre.
Visit parkridgeclassicfilm.com for details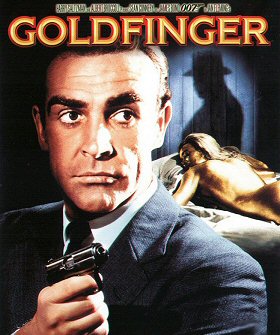 Thanks to Robert for the alert.
Discuss this news here...