Production office set up in Rome for Bond 24
As MI6 first reported back in July,
Bond 24 will shoot some scenes on location in Rome, Italy
. It is understood that a car chase will take place in the city.
EON Productions have opened a Bond 24 production office in the city. Their neighbours, the independent film 'Voice From The Stone,' tweeted a shot of their front door at Cinecittà Studios today.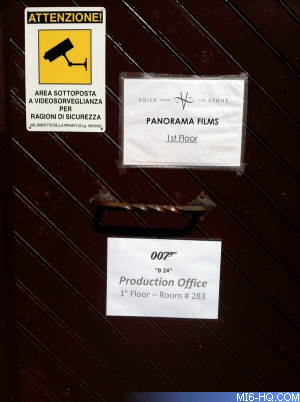 Although it will be the first time James Bond has visited the city on screen, Daniel Craig's era of 007 is no stranger to Italy. Venice was a major location in 'Casino Royale', and Lake Como was also in Craig's debut and the follow up 'Quantum of Solace'. The 2008 film also used Siena and Lake Garda as locations in the pre-title sequence.
Discuss this news here...