Sir Roger Moore's 'One Lucky Bastard' now shipping in USA
Sir Roger Moore's latest memoir, 'One Lucky Bastard: Tales from Tinseltown', has been released in the USA. It was originally published in the UK earlier this year as 'Last Man Standing'.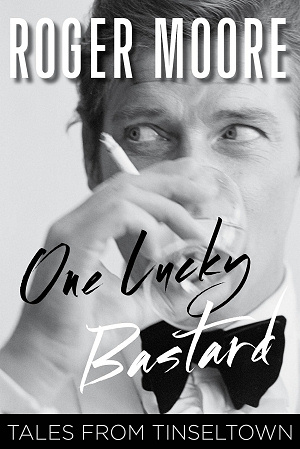 Click here to order online (Amazon.com)
.
In a career that spans over seven decades, Roger Moore has been at the very heart of Hollywood. Of course, he's an actor and has starred in films that have made him famous the world over; but he's also a tremendous prankster, joker and raconteur. Despite the fact that he is well known as one of the nicest guys in the business, on and off the screen he has always been up for some fun.
In this fabulous collection of true stories from his stellar career, Moore lifts the lid on the movie business, from Hollywood to Pinewood. One Lucky Bastard features outrageous tales from his own life and career as well as those told to him by a host of stars and filmmakers including, Tony Curtis, Sean Connery, Michael Caine, David Niven, Frank Sinatra, Gregory Peck, John Mills, Peter Sellers, Michael Winner, Cubby Broccoli, and many more. Wonderfully entertaining and laugh-out-loud funny, these extraordinary tales from the world of the movies is vintage Moore at his very best.
Discuss this news here...