Germany TV - 'From Russia With Love' on ZDF this weekend
Super-spy James Bond finds his life under threat when he aids a beautiful Russian girl who wants to defect to the West with a politically invaluable cipher machine. It soon becomes apparent that the girl is merely being used as a pawn by SPECTRE, a group of international criminals intent on finishing off 007 once and for all - wherever in the world he may flee.
Starring: Sean Connery, Daniela Bianchi, Lotte Lenya, Robert Shaw, Pedro Armendariz, Bernard Lee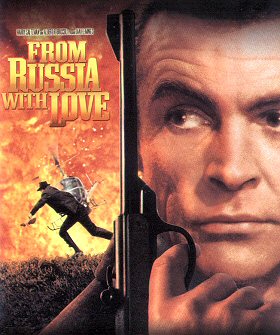 "From Russia With Love" - MI6 Dossier
Thanks to `Gerard` for the alert.
Discuss this news here...