Germany TV - 'You Only Live Twice' on ZDF this weekend
Sean Connery, in slyly macho mode as 007, goes on a mission to Japan to take on crime syndicate Spectre and its evil boss Blofeld (Donald Pleasence). Director Lewis Gilbert ensures no expense is spared (no wonder Blofeld's cat is a luxurious Persian) and designer Ken Adam puts that production money where his volcano is. As a bonus, the screenwriter was Roald Dahl.
Starring: Sean Connery, Donald Pleasence, Akiko Wakabayashi, Tetsuro Tamba, Mie Hama, Teru Shimada, Karin Dor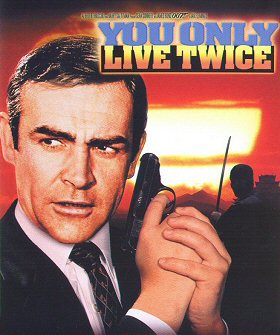 "You Only Live Twice" - MI6 Dossier
Thanks to `Gerard` for the alert.
Discuss this news here...