UK TV - 'Never Say Never Again' on ITV4, Saturday night
Sean Connery returns to the mantel of 007 one last time in this 'unofficial' 1983 James Bond adventure. 007 must track down the villainous Maximilian Largo, SPECTRE agent and terrorist, before he sets off two stolen nuclear bombs.
Starring: Sean Connery, Kim Basinger, Klaus Maria Brandauer, Barbara Carrera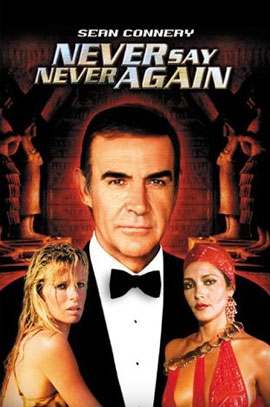 Never Say Never Again (1983) - MI6 Dossier
Discuss this news here...