Monica Bellucci tipped for Bond Girl role again
James Bond may never die, and neither it seems will the perennial rumour that Italian actress Monica Bellucci is being tipped for a role in the latest 007 adventure.
Deadline
are reporting they "they've heard" Bellucci is up for a part in Bond 24.
She screen-tested for the role of Paris Carver in 1997's "Tomorrow Never Dies", but MGM (who had casting veto power at the time) preferred to sign Teri Hatcher instead. Much to the chagrin of Pierce Brosnan: "Monica Bellucci is a ravishing beauty - a gorgeous, gorgeous woman," he said some years later. "She screen-tested to be a Bond girl ... and the fools said no."
Bellucci has been linked with just about every 007 production since by the media, and as recently as 'Skyfall' when she was top of a poll of potential Bond Girl actresses.
Given the Italian locations that will be used in Bond 24, there may be some glimmer of hope for the legions of fans who have always wanted to see her brush up against 007. The world will find out one way or another on Thursday at 11am GMT.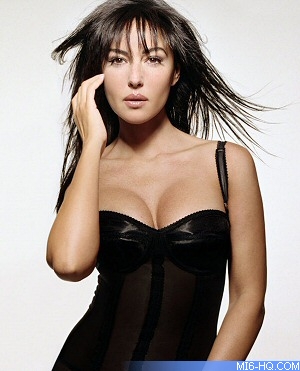 Discuss this news here...