Win autographed copies of Mya `Agent Starling` Harrison`s latest album
Mya Harrison kindly signed a few copies of her latest album "Moodring" when MI6 interviewed her about her new role as NSA Agent Mya Starling in the new James Bond game "007: Everything or Nothing".
Mya also recorded three different versions of the "Everything or Nothing" title song, co-written by Ron Fair.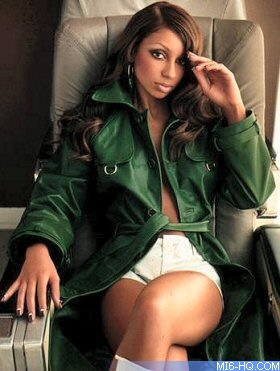 She told MI6, "My record label actually approached me about this opportunity. Just being a part of anything Bond related is exciting. James Bond is the ultimate sexy man!"
Click here to read the MI6 Mya interview
for more about her involvement with the game, and enter the competition for your chance to win an autographed copy of her latest album!
Competition closes at midnight on March 23rd 2004/

Discuss this news here...