Chapel in Kartitsch, Austria eyed for SPECTRE scene
According to local reports - and perhaps in a nod to "Skyfall" - Bond producers are looking at shooting scenes at an iconic chapel in Kartitsch, just six miles away from where Bond and his adversaries were so destructive in January.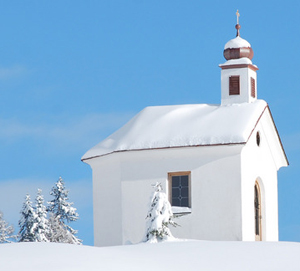 The chapel is set to be the site of more set pieces staged by 007's capable second unit. Although director Mendes, 007 star Craig and their first unit entourage returned to Pinewood at the end of last month, the second unit were still on hand to finish the spectacular plane sequence.
It is not yet known if the chapel will be involved in the same action sequence that was shot in Obertilliach.
The chapel itself was built by a Pole who made Austria his home after the Second World War.
Discuss this news here...