Trailer drops for new Pierce Brosnan film 'No Escape'
Although headlined by Owen Wilson, Pierce Brosnan plays a major part in the new film 'No Escape', due out in September this year.
Critics have already got their sharp teeth at the ready, noting the title change (it used to be called 'The Coup') and the release during movie dumping ground season.
An intense international thriller, NO ESCAPE centers on an American businessman as he and his family settle into their new home in Southeast Asia. Suddenly finding themselves in the middle of a violent political uprising, they must frantically look for a safe escape as rebels mercilessly attack the city.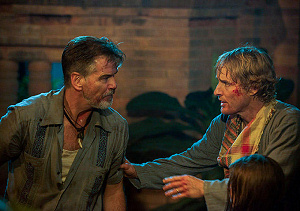 Discuss this news here...