Mexican actress Stephanie Sigman cast in SPECTRE
Stephanie Sigman, the Mexican actress best known to Anglo audiences for her roles in "Miss Bala" and "Pioneer", has been cast in Sam Mendes' upcoming Bond adventure, SPECTRE.
Although the key cast were announced back in December, news of other, smaller roles has been emerging since the press conference late last year.
The character is named Estrella and plays a role in the scenes set in Mexico. It is widely expected that the Mexican scenes will serve as SPECTRE's pre-titles sequence before Bond moves on to other exotic locations, including Rome and the Austrian alps.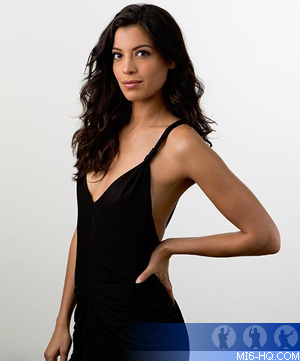 Her recent TV appearances include, The Bridge (2013) and Narcos (2015).
Sigman had the lead role in the Academy Awards nominated Miss Bala (2011) and also starred in Norway's submission for Best Film at this year's Oscars®, Pioneer (2013).
Thanks to `Samuel001` for the alert.
Discuss this news here...