'Some Kind Of Hero' now available for pre-order in the UK
The recently revealed book co-authored by regular MI6 contributors Matthew Field and Ajay Chowdhury is now available to
order on Amazon UK
.
"Some Kind of Hero" is based on over 100 new interviews with the stars, directors, writers, filmmakers, studio executives and the men who played James Bond. The authors have also drawn upon archives of rare and unpublished material from around the world.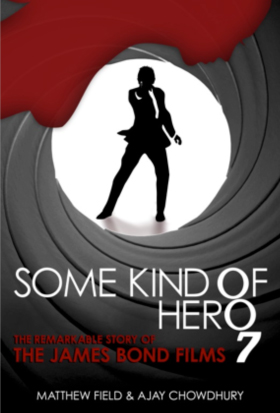 "Some Kind of Hero" is the culmination of many years researching and interviewing the talented individuals responsible for bringing the James Bond films to the screen. Authors Field and Chowdhury commented: 'As we delved deeper into the Bond mythos, we realised there were many untold tales from many unsung heroes who played key creative roles in the series. We hope that even the most devoted Bond fans will find fascinating facets to the franchise in these pages. We have gained a new appreciation of not only how the series was started but how that Rolls-Royce standard has been maintained. When "SPECTRE" is released later this year, we hope readers will gain some insight in yet another chapter in the remarkable story of the James Bond films.'
Click here to order on Amazon UK
Discuss this news here...