Sir Sean Connery spotted in Miami
It is rare these days that Sir Sean Connery is spotted, after having retired from public appearances in recent years.
The 84 year-old James Bond star was seen at Miami International Airport checking in for a flight.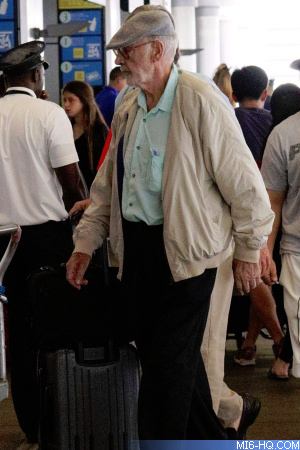 Last year, during the run up to the Scottish independence referendum, his brother Neil told the media that Sir Sean was in better health than him, and people should not read anything in to him steering clear of the press.
Discuss this news here...