Sam Smith reveals SPECTRE ring ahead of title song announcement
British singer-songwriter Sam Smith may have leaked the news of his involvement in the new James Bond title song before the official announcement tomorrow.
Smith posted this photo to Twitter showing the SPECTRE ring.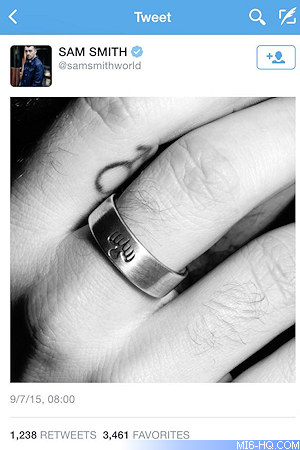 He has long been rumoured for the title song along with fellow British singer Ellie Goulding and the band Radiohead.
Smith's last album was released by Capitol Records, whereas Goulding's was released by Polydor. Both labels are owned by Universal Music Group, who will release the SPECTRE title song under the Decca label.
Discuss this news here...