Pre-order signed copies of John Glen's Autobiography
2nd Edition:
John Glen's James Bond movies include some of the most acclaimed entries in the entire series. Glen has directed George Lazenby, Roger Moore and Timothy Dalton, and in 1986 supervised Pierce Brosnan's initial screen test. Glen remains best known, however, for the memorable stunts that became a trademark of his films. In this candid and detailed memoir, Glen takes the reader inside the world of action filmmaking, revealing the secrets behind some of the most popular movies ever made. The book is illustrated with many rare behind the scenes stills and storyboard illustrations.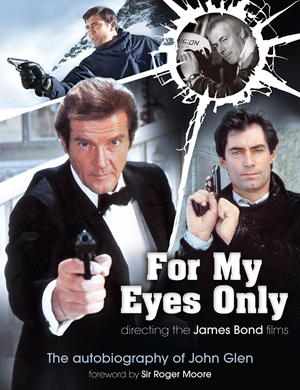 The closing date for this pre-order is 30th October 2015. Prices start at £30.00 incl p&p.
Visit
Bondstars.com
to order.
Thanks to `Andy` for the alert.
Discuss this news here...