Roger Moore's 'Bond On Bond' published in paperback this month
While there have been many actors who have taken on the coveted role of James Bond, the most renowned 007 – and the one with the most panache –
and charisma- is undoubtedly Sir Roger Moore, KBE.
To celebrate the film franchise's wonderful heritage, Roger Moore has written a book that features all the Bond movies, along with a wonderfully witty account of his own involvement in them. From the girls to the villains, from the cars to the cocktails, from the gadgets to the sets, this beautiful book is illustrated with many iconic images from all the films plus many previously unseen shots.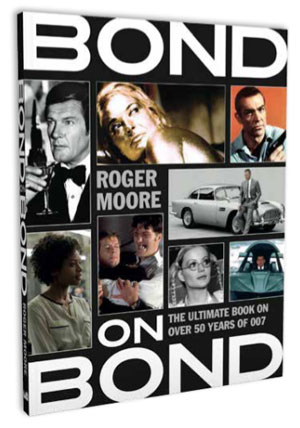 Order from Amazon UK
Published to tie in with the release of Bond 24, Spectre, this new-look paperback edition is the perfect gift for all fans of this much-loved series.
Discuss this news here...