UK TV - Start the New Year with some 007 on ITV
Programme: 'The Nation's Favourite Bond Song'
Channel: ITV1 (UK)
Date: 1st January 2016
Time: 00:10
This special programme tells the stories behind 20 of the most popular songs from the James Bond films as it counts down to the nation's favourite. The programme celebrates some of the most popular Bond themes from across the decades, from early classics such as From Russia with Love and Goldfinger to the more recent chart hits A View To a Kill and Die Another Day. There are stories from inside the studio from those involved in the recording of these classics, including Paul Epworth, co-writer and producer of Adele's Skyfall. Celebrities including Jonathan Ross, Piers Morgan, Roger Moore and Honor Blackman reveal their personal favourites
Sean Connery dodges the bullets and bowler hats as 007 is assigned to investigate the evil empire of Auric Goldfinger, a ruthless man with a dangerous penchant for gold bullion. Add a bevy of beautiful foes, plenty of memorable villains, a vast array of amazing gadgetry, and a spectacular finale in the vaults of Fort Knox - and you have the recipe for one of the most exciting and enduring episodes in the Bond series.
Starring: Sean Connery, Honor Blackman, Gert Frobe, Tania Mallet, Shirley Eaton, Cec Linder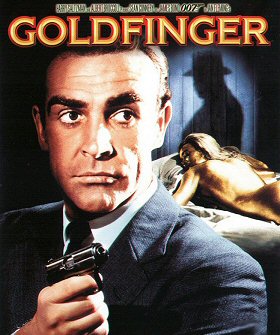 "Goldfinger" - MI6 Dossier
James Bond is sent to Jamaica to investigate what is causing interference with American space launches on the island of Crab Key. Bond and adventuress Honey Ryder find the answer to the mystery and come face to face with the diabolical Dr. No.
Starring: Sean Connery, Ursula Andress, Joseph Wiseman, Anthony Dawson, John Kitzmiller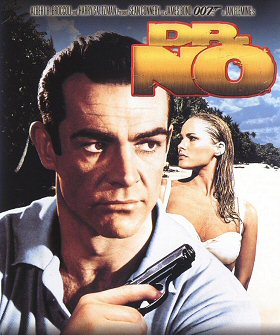 "Dr. No" - MI6 Dossier
Daniel Craig's third outing sees 007 left for dead...only to rise again in pursuit of global cyber terrorist Raoul Silva (Javier Bardem). Bond's travels to take him from Shanghai to Macau but it's back in Britain where the rather-too-well connected Silva is wreaking havoc. It's emerging that M (Judi Dench) is his prime target and an audacious bomb attack on London's MI6 HQ shows that Silva means business. Director Sam Mendes makes a daring departure from the well-worn Bond template to fashion a first-rate thriller carefully balancing quips with carnage. Craig is now totally at home in a role that recognises its age limitations and the taut story lets fly with a couple of genuine shocks for Bond's 50th birthday.
Starring: Daniel Craig, Dame Judi Dench, Javier Bardem, Naomie Harris, Bérénice Marlohe, Ralph Fiennes.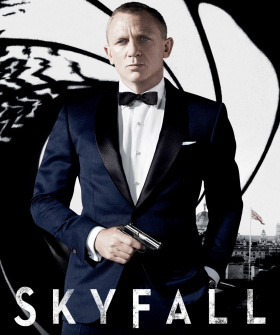 "Skyfall" - MI6 Dossier
Discuss this news here...