DJ Paul Oakenfold formally announced as GoldenEye Rogue Agent music supervisor
Although MI6 readers will have known about it for months, today EA Games formally announced that DJ Paul Oakenfold will be scoring the lastest James Bond franchise game GoldenEye: Rogue Agent.
As music supervisor, Oakenfold will compose an original score and create the game's overarching musical personality with hard-driving, rhythmic beats hand-crafted for every mission.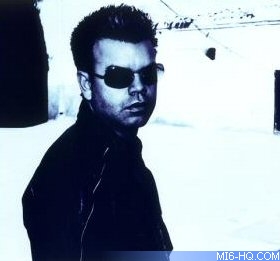 007 has crossed paths with Oakenfold before - the DJ remixed the track
"Bond vs. Oakenfold" for the 2002 "Die Another Day" soundtrack
, although the mix was not used in the film itself.
Oakenfold has enjoyed two decades of worldwide acclaim as one of the top dance and electronic music DJs. Since entering the world of theatrical music composition four years ago, Oakenfold has created scores and other musical contributions for such high-profile motion pictures as Get Carter (2000), Swordfish (2001), Planet of the Apes (2001), The Bourne Identity (2002), Austin Powers: Goldmember (2002), and The Matrix Reloaded (2003), as well as the theme song for the NBC TV show "Las Vegas."
"By allowing fans to step into the shoes of the 'bad guys', GoldenEye: Rogue Agent is the most exciting, cutting-edge episode of the Bond video game series to date," said Patrick Gilmore, Executive Producer at EALA. "We feel that to deliver a blockbuster entertainment experience, this game deserves a dynamic musical score and world-class production values that reflect the rebellious and original style of the game itself. We wanted the best of the best, and this lineup is just that."
Click here for full coverage of GoldenEye: Rogue Agent on MI6.
Thanks to `JP` for the alert.
Discuss this news here...