Angelina Jolie dreams of being a James Bond villain
Forget wimpy and whiney James Bond girls, "Tomb Raider" star Angelina Jolie wants to take on the role of a 007 villain.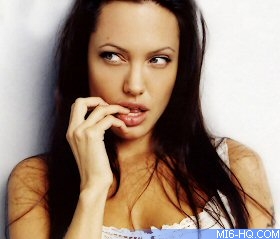 While everyone awaits announcements about the 21st film in the series (scheduled for release on Nopvember 18th 2005), Jolie wants to join the ranks of Telly Savala, Donalad Pleasance, Christopher Walken and Sean Bean.
She says, "I guess maybe secretly deep down I always wanted to be a Bond villain."
Thanks to `Mathewww` for the alert.
Discuss this news here...