EA create GoldenEye Rogue Agent viral marketing site - be among the first to play online!
A viral marketing site for the forthcoming
GoldenEye: Rogue Agent
by EA Games is now online.
Visitors to howbadru.com can find out just how evil they are, and unlock bonus features such as game screenshots, videos and a villain name generator.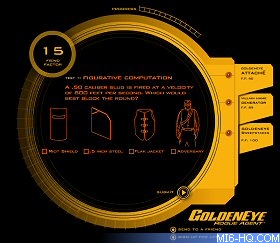 Score above 100 "fiend factor" points and you have the chance to enter the sweep stakes to be among the lucky people at the LA Launch Event with EA Games.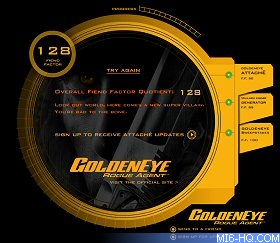 As the site is yet to be officially launched, you can be among the first to play the online game.
Click here to visit the site and discover just how bad you are!
Viral marketing is a marketing strategy that encourages website visitors or e-mail recipients to pass along messages to others in order to generate additional exposure for a product service.
Thanks to `Fierce Deity` for the alert.
Discuss this news here...