Author Anthony Horowitz turned down Young James Bond books
Popular children's author Anthony Horowitz turned down the opportunity to write the new Young James Bond novels, according to a recent interview.
His Alex Rider novels, stories about a junior 007 style boy, have garnered sales exceeding one million in the UK alone.
Horowitz told the Independent (UK), "In all modesty, I can say I'd done it all [with the Alex Rider series] before Charlie Higson committed to the new James Bond Junior series, which was offered to me."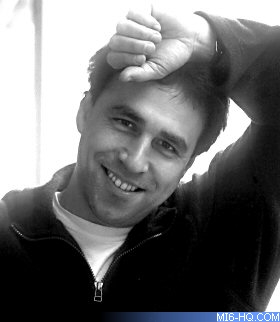 But his junior spy is quite removed from a younger version of James Bond and his trappings. "Alex's brand names are not Martinis and cars, but the right kind of skateboard and other teenage accoutrements. I've got to get all that stuff right!", said Horowitz.
Anthony Horowitz (born in 1955) was brought up surrounded by servants in the family mansion in Stanmore, Middlesex, the son of a millionaire whose fortune proved untraceable after his death. His first children's book was published to modest success in 1979, but his Alex Rider novels have garnered sales exceeding one million in the UK alone. The recent Scorpia (Walker) had a first print run of 250,000, and a film deal for the Rider books has been signed. Horowitz has maintained a separate career as a television scriptwriter for such series as the Bafta-winning Foyle's War and Poirot. His first adult novel, The Killing Joke, is published by Orion next week. He lives with his TV producer wife, Jill Green, and their sons in Crouch End, north London.
Click here to read the entire interview.
Thanks to `Ken` for the alert.
Discuss this news here...