Gideon Emery to voice `Number 1` in GoldenEye: Rogue Agent
Voice actor Gideon Emery is to voice the character of `Number 1` in the forthcoming "GoldenEye: Rogue Agent" from EA Games.
`Number 1` is a nod to the classic Blofled image from "You Only Live Twice", and is the top villain in "GoldenEye: Rogue Agent" - where Goldfinger and Dr. No face off against each other in a turf war for control of the criminal underworld.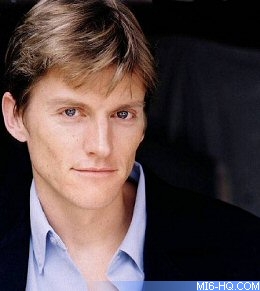 Gideon was raised in the UK and South Africa. His father and mother worked as a management consultant and competitive horse rider respectively. Gideon attributes his passion for performing to an only childhood, where he kept himself amused by imitating characters from TV and radio. Favourite pre-pubescent impersonations were the throaty Max from "Hart to Hart" and "American Top 40" DJ Casey Casem. Although he was accepted into fine art school, he chose to study acting instead. Since then, Gideon has played a variety of niche, character and comedic roles on stage and television, and ventures into film when the opportunity presents itself. In 2003 he relocated to the USA.
He was winner of the first Gold Craft Award for Voice-Over at South Africa's prestigious Loerie Awards for advertising in 2003.
Thanks to `Zao` for the alert.
Discuss this news here...