James Bond screenwriter Bruce Feirstein heading to new pastures with A-Team movie
James Bond screenwriter Bruce Feirstein is adapting for the big screen the popular 1980's TV series The A-Team for 20th Century Fox, reports Variety. Stephen J. Cannell, who created the show, will produce the movie with Spike Seldin - reports
ComingSoon
.
Feirstein worked on the first three Pierce Brosnan films, "GoldenEye" (1995), "Tomorrow Never Dies" (1997) and "The World Is Not Enough" (1999).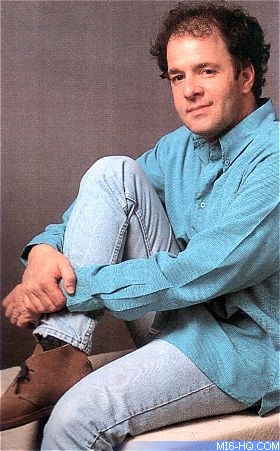 Back in 2003, Feirstein helped script the videogame "Everything or Nothing", but after being left out of "Die Another Day", to date, he has not been approached to work on Bond 21 either.
He told MI6
, "Like all Bond fans, I look forward to Bond 21 - which I'm certain will have another terrific script from Neal Purvis and Robert Wade, along with an ever-more-interesting and authoritative performance from Pierce, and the kind production values and casting that have become the hallmark of Michael Wilson and Barbara Broccoli. Thanks to all of them, we can all take heart that 'James Bond will Return.'"
The A-Team series, which featured the action-packed adventures of "Hannibal" Smith, "BA" Baracus, "Faceman" Peck and "Howling Mad" Murdock, will be placed in a contemporary setting. Muscleman Mr T (Lawrence Tero), who starred in the original with George Peppard, could be bought back for the new film, although not as BA – whose initials stood for Bad Attitude.
Stephen J Cannell, who created the original show, is co-producing the new movie for Fox said "Mr T and I had lunch last week, and I'd really like to have him in the movie, although we haven't begun casting. I always think it's nice to see the stars of the old show in cameo roles in the movie. But obviously he won't be playing BA Baracus."
The original featured four Vietnam vets on the run after escaping from a US military prison. Unjustly framed for robbing the Bank of Hanoi, the team go about helping the innocent while evading the clutches of the law themselves.
The new movie will be more serious and "less cartoony" than the light-hearted TV series, in the vein of action movies Die Hard and Lethal Weapon. Mr Cannell said: "Not to denigrate the TV show, but nobody ever died. We drove cars off cliffs and people got out and walked away. We're not going to do that (in the movie). In this the tone is more dangerous ... you can really die. It's very tense and exciting."
Vietnam could be replaced by the Gulf, although no details have been announced.
Thanks to `JP` for the alert.
Discuss this news here...