Actor Julius Harris, Tee Hee from `Live And Let Die`, dies aged 81
Actor Julius Harris, who broke ground for African-Americans in film, died of heart failure 17th October 2004 at the Motion Picture & Television Fund home in Woodland Hills, California - reports
Variety
. He was 81.
One of Harris' most well-known roles was as evil villain
Tee Hee
in the 1973 James Bond film,
"Live and Let Die"
, which was screened in October 2003 at a Directors Guild tribute honoring Harris for his groundbreaking work as an African-American actor. In a taped introduction to the event, actress Halle Berry said of Harris, "His work helped African-Americans break out of stereotypical movie roles and be seen as dynamic heroes and fully realized human beings."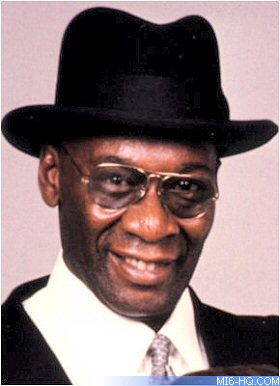 Harris began his career attending a casting call on a dare and got the part. He joined the Negro Ensemble Co. in New York and launched a career that spanned four decades and included more than 70 film and television appearances.
His film appearances include "Superfly," "Black Caesar," "King Kong" (1976), "Looking for Mr. Goodbar" and "Amazing Stories: Book Four."
On television he appeared in "ER," "Murder She Wrote," "St. Elsewhere," "Benson," "The Incredible Hulk" and "Kojak."
Harris is survived by a daughter and a son.
Thanks to `Allen` for the alert.
Discuss this news here...