Release date, box art and a new name for the Japanese release of `GoldenEye - Dark Agent`
For the Japanese release of "GoldenEye: Rogue Agent", EA have re-titled the game to "GoldenEye: Dark Agent" for translation purposes.
As with the last James Bond game, "Eveything or Nothing", EA Games Japan will not be releasing "Dark Agent" on the Microsoft Xbox platform due to low demand compared to the PS2 and GameCube formats.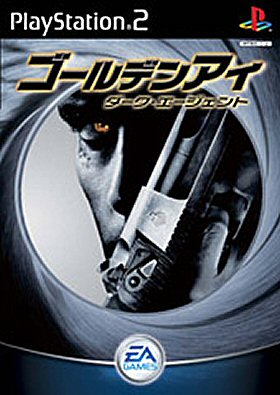 The title is due for release in Japan on 13th January 2005, although this date may change prior to shipping. A copy will cost 6,800 Yen when it hits shelves.
Japanese order codes:
PS2 - 4938833006455
Xbox - 4938833006462
Trivia: The production team behind Rare's original "GoldenEye" N64 title then went on to create an unofficial non-Bond sequel called "Perfect Dark". There were three main difficulty settings in the game - plus one hidden extra tough mode called...
"Dark Agent"
.
Thanks to `JP` for the alert.
Discuss this news here...