Bookmakers slash odds on Clive Owen becoming James Bond 007 #6
Bookmakers Tuesday halved the odds on Clive Owen becoming the next James Bond after he won a Golden Globe award for his role in the sex drama "Closer" - reports Reuters.
Bookmaker William Hill also made Owen 6-4 favorite to land the Oscar for Best Supporting Actor for Closer at next month's Hollywood ceremony.
"Since winning the Golden Globe, we have had a succession of calls from punters who think he would make an excellent Bond," said a spokesman.
Owen is now priced at 4-1 from 8-1.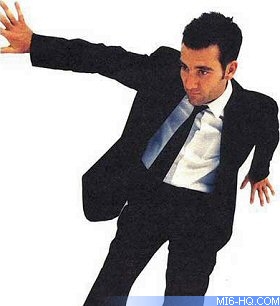 But "Van Helsing" actor Hugh Jackman is still 2-1 favorite to take over from Pierce Brosnan and land the coveted role of the world's most famous spy. Second favorite at 7-2 is Ewan McGregor.
Thanks to `JP` for the alert.
Discuss this news here...