Early plot review of SilverFin published online (spoilers)
The Star Online
have published the first online plot review of the forthcoming Young Bond book SilverFin by Charlie Higson.
SPOILERS
SilverFin is author Charlie Higson's examination of the world's most famous spy – James Bond – when he is a boy. James's childhood is filled with adventure passed on to him from his father who teaches him the pleasures and satisfaction of fishing.

One of Bond Sr's dreams is to catch Iteairgiod, a Scottish folklore about a giant salmon whose name in Gaelic meant SilverFin. It is what he talks about with James before his death. And it is at his father's death that James, at the age of 12, finds himself the head of the household.

He also is enrolled at the prestigious school of Eton, where he tries to fit in with the other boys who are determined to freeze him out of their activities. However unhappy that he is with his life in Eton, James – along with his friend, Pritpal – decides to make something out of his stay in Eton. He has determines to find the fabled SilverFin of his father's tales and catch it.
Click here for full details on SilverFin, including release dates.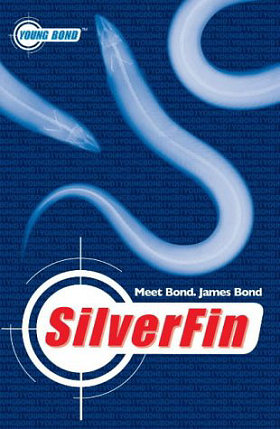 Thanks to `Robert` for the alert.
Discuss this news here...