No bots for `From Russia With Love` multiplayer modes
Early press coverage of the forthcoming James Bond videogame "From Russia With Love" got 00-gamers excited due to the mention of bots in the planned multiplayer modes. But as with the last game from the 007 licence, "GoldenEye: Rogue Agent", it appears gamers will have to get sociable with fellow humans if they want to enjoy some splitscreen action later this year.
Following on from the
first part of an exclusive interview
, EA confirmed their plans to MI6:
"There will not be bots in FRWL multiplayer. We decided not to include bots because so much of the game's emphasis is on social, person-to-person mechanics. We felt that playing against a non-human made using our experimental weapons and powerups less interesting. "
This news is sure to dash hopes of legions of Bond gamers, who voiced their disappointment over the
cancellation of bots from the previous game "GoldenEye: Rogue Agent"
.
Stay tuned to MI6 for
more details on the multiplayer features shortly
.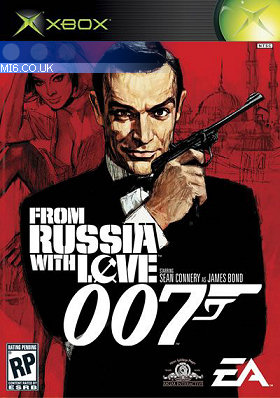 Development of "From Russia With Love" will take place at EA Redwood studios (USA) and will ship in October/November 2005 on Microsoft Xbox, Sony PlayStation 2 and Nintendo GameCube. Versions for Nintendo DS and Sony PSP are yet to be officially confirmed. Stay tuned to MI6 for the latest unrivalled coverage of "From Russia With Love" (VG) starring Sean Connery as James Bond 007.
Discuss this news here...