MI6 Exclusive: Special limited edition signed SilverFin UK hardback coming next month
British book chain Waterstones are to release a special limited edition hardback signed slipcased version of the first Young James Bond novel SilverFin next month!
Waterstones revealed to MI6 that the hardback edition will be released only in their stores on October 6th - less than a month away.
The books will be limited to only 999 copies - each assigned a three digit code, so there will be a 007 edition out there somewhere! Each branch of Waterstones in the UK will carry at least one copy, but it is worth calling your local high street branch in advance to secure an copy.
Each copy will be signed by author Charlie Higson.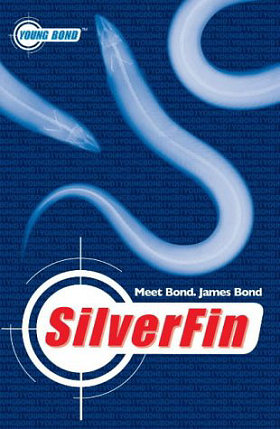 Above: UK paperback cover art.
MI6 learned of this project back in February this year, but there were no details on the planned release date. On the subject of the UK hardback, Author Charlie Higson told MI6 in an exclusive interview that "a lot of projects are planned, and not all of them make it". The good news for Young Bond fans is that the UK hardback edition finally did!
Click here for full coverage of SilverFin on MI6.
Thanks to `John` for the alert.
Discuss this news here...