`From Russia With Love` goes gold for November 1st on PS2 and Xbox, but GameCube version delayed
IGN
reports that Electronic Arts sent out word today that From Russia With Love, the latest high-action James Bond game from the company, is officially gold for the PlayStation 2 and Xbox.
The title will hit these platforms November 1st in the USA, with the GameCube version expected later in the month (listed for November 15th by retailers).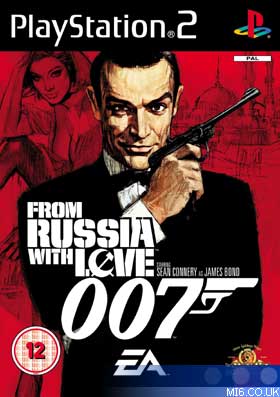 Click here for complete coverage of "From Russia With Love" (VG) on MI6.
Thanks to `bondboy007` for the alert.
Discuss this news here...